VINARI AWARDS 2017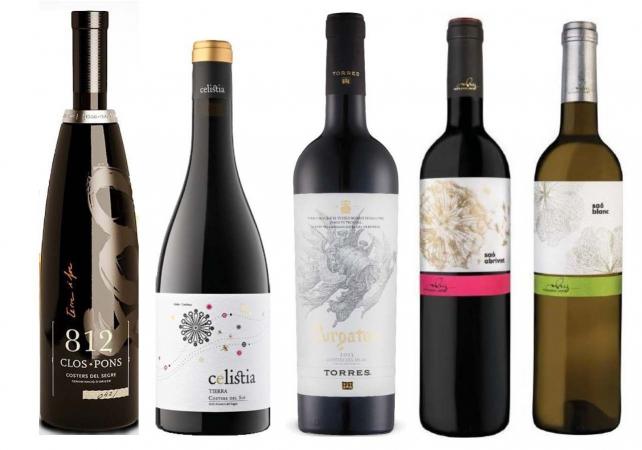 Last Friday, October 6 the Auditorium of Vilafranca del Penedès hosted the awards ceremony of the fifth edition of the Vinari awards , prizes born with the will to make the best wines from Catalunya.
870 samples were presented in competition, only the best wines scored in the early rounds during the months of June and July in Monvínic Barcelona, have made site in the final held in the cooperative Winery of Rubi.
The wines have participated in twelve categories, each of which has received a gold Vinari, three Vinari of silver and five Bronze Vinari. Prize Vinari NISSAN was also awarded to the best organic wine, the AGBAR Vinari Prize to the best wine label and the special Vinaris to the DO, which recognize the best three wines from each of the denominations of origin of Catalunya.
The wines of the DO Costers del Segre award winners are:
VINARI OF SILVER
Celistia Tierra Tinto 2015 – Costers del Sió / reds category of 2012 Crianza
812 - Clos Pons / reds category guardian
VINARI OF BRONZE
Sao White 2016 - Mas Blanch i Jové / category Crianza
Sao white Abrivat - Mas Blanch i Jove / white Crianza
Purgatori 2013 - Cellers Torres category / guardian special
VINARIS DO COSTERS DE SEGRE REDS CATEGORY
Vinari special Gold - 812 of the 2012 Vinari, Clos Pons
Vinari of special silver - Celistia Tierra Tinto 2015, Costers de Sio
vinari of special bronze - Purgatori 2013, Bodegas Torres
The awards have the support of the Catalan Institute of vine and wine (Incavi) and the participation of Catalan winemakers and sommeliers and the specialized press associations.